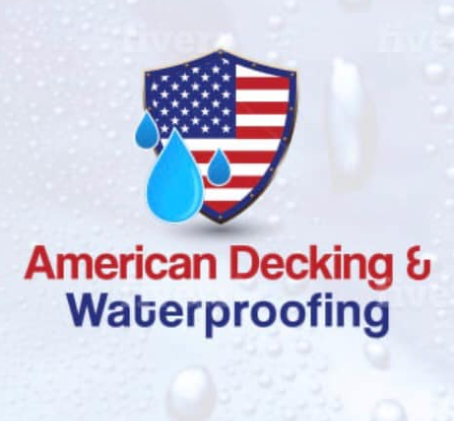 American Decking & Waterproofing Co
World-Class Deck & Balcony Waterproofing Solutions Built To Last
Magnesite, Fiberglass, Plywood, Concrete & Tile, Deck, Stair, Balcony Waterproofing and Repair Contractor
Performance + Quality + Expertise
= Waterproofing Perfection


We realize that nobody wants to repair or replace their deck or balcony. You call a deck or balcony waterproofing contractor because you're seeking honesty, quality and a fantastic reputation.

We Can Help You With All Your Waterproofing Needs. At American Decking & Waterproofing, our promise is to give you 5 Star service and workmanship on repairing structures and installing state-of-the-art waterproofing. Our team has over 20 years of combined experience in waterproofing all kinds of surfaces
Cities We Service:
Burbank, CA
La Canada Flintridge, CA
South Pasadena, CA
Los Angeles, CA
Pasadena, CA
West Hollywood, CA
Altadena, CA
Alhambra, CA
San Marino, CA
San Gabriel, CA
​Monterey Park, CA
East Los Angeles, CA
Beverly Hills, CA
Commerce, CA
Huntington Park, CA


CALL US TODAY FOR AN ESTIMATE: (323) 683-4311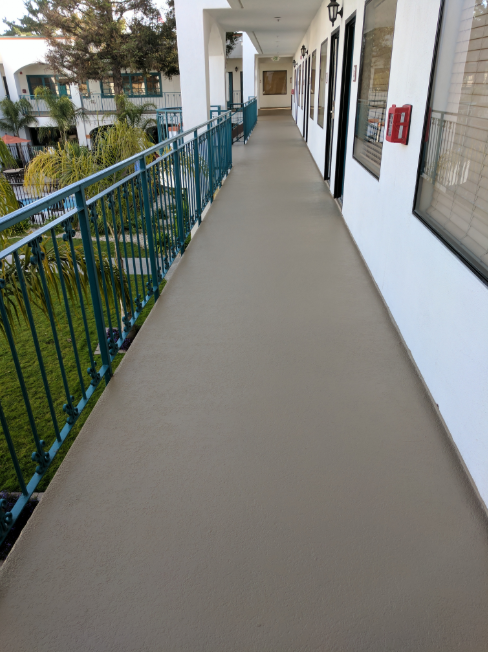 We Provide High-Quality Deck & Balcony Waterproofing Services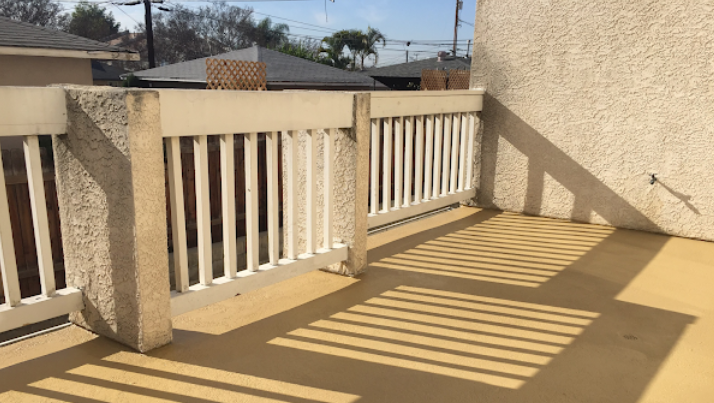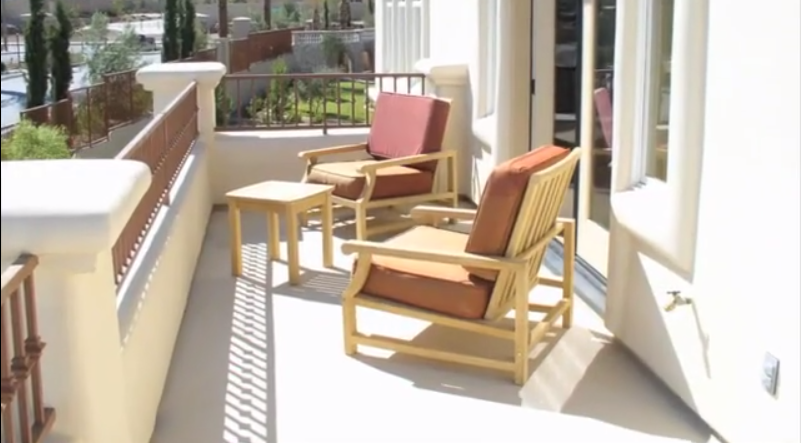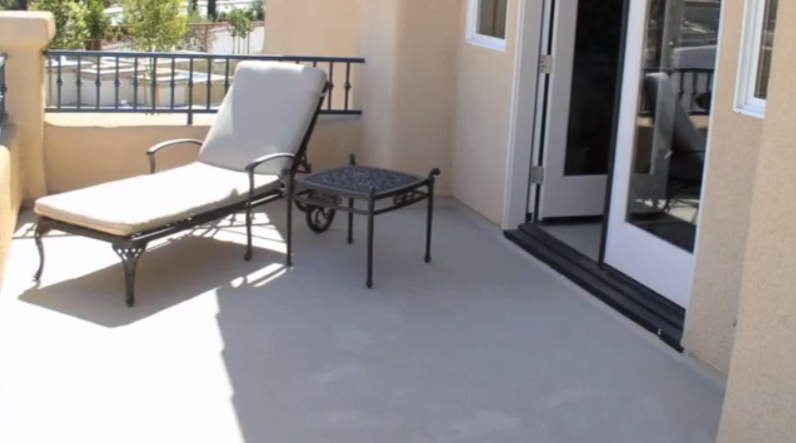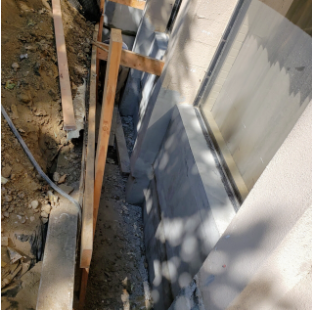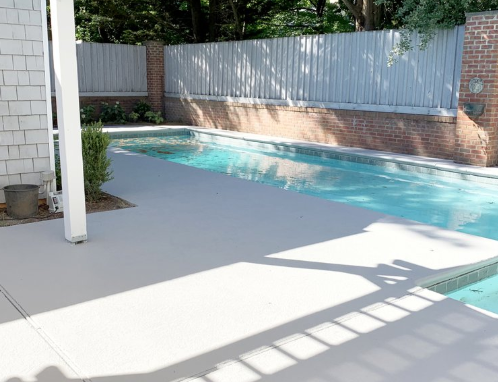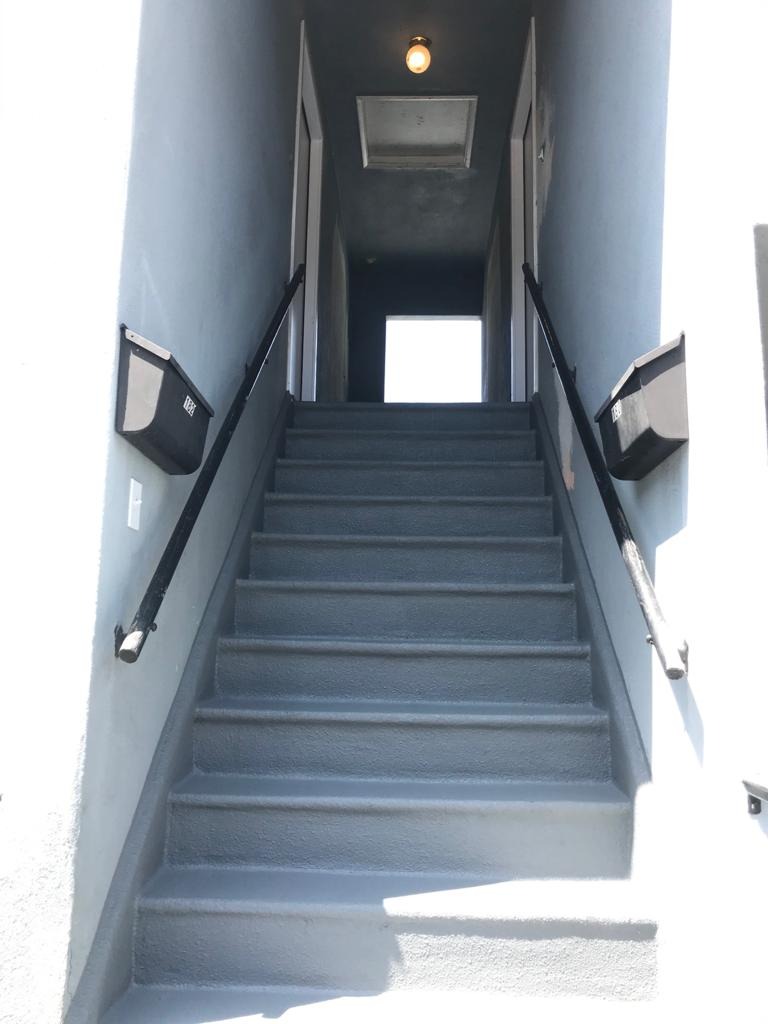 Contact Us Today To Schedule A Free Inspection
Testimonials


See Why Happy Clients Turn On Us For All Their Waterproofing Needs.
Anthony J.
I needed decking work done for my aunts vintage home in Pasadena. Georgi gave us a great offer compared to other competitors in this town. Thank goodness he lived in Glendale because the other guy was way out in north Hollywood!
Anyways I would highly recommend this company. If you like fast service, fast quotes and don't have to pay until the work is done then look no further! Wow!

Kirk Gerbracht
Only contractor to call us back within 24 hours! Very responsive, committed to a schedule, showed up on time every day, kept the work area clean, good team of guys, who explained the process each step of the way.
I Would highly recommend them for any waterproofing job!

Check out our process above to get a better idea of what it takes to do the job right the first time.
Get Your Free Deck or Balcony Inspection TODAY

Free waterproof balcony system upgrade or up to 500$ off
(Limited Time Only)
World-Class Deck & Balcony Waterproofing & Deck Repair Services

Waterproofers are not all the same. Workmanship plays a huge factor in the final product. You need a deck and balcony waterproofer that has the integrity to do the job right- cutting corners could cause $1000's in additional repair work.
At American Decking & Waterproofing Co., we've built our brand with integrity on every project we've ever handled. We make your needs our own and use only the finest materials, techniques and waterproofing professionals.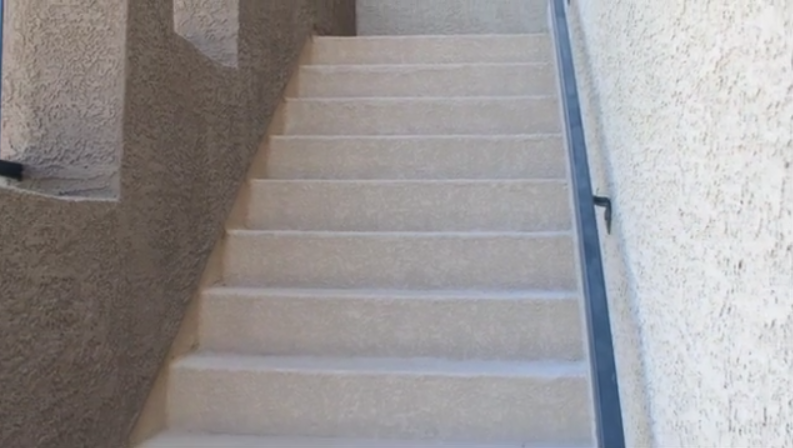 Cut Down On Concrete Maintenance And Repairs
Ultimately, waterproof coatings are the best method of proactively maintaining your wood and concrete surfaces. You can significantly reduce the wear and tear on your deck, patio, balcony, driveway, pool deck and more.
Well-maintained exteriors mean better curb appeal, which translates to a higher property value. You'll have fewer weekend projects taking up your relaxation time. Your surfaces stay clean and protected.
Call American Decking & Waterproofing today and ask about our waterproof coatings to learn which is right for you and your home!
Waterproof Concrete Coatings
Waterproof coatings are essential for concrete — they offer a protective seal, keep your deck, patio or balcony looking new and reduce the amount of upkeep you have to worry about! American Decking & Waterproofing proudly protects many surfaces, including wood, tile and concrete, from all the precipitation California residents have to worry about throughout the year.

Our waterproofing coatings are fire retardant too providing a safer environment should a quick exit ever be needed and less fire related damages to the waterproofed surfaces and structures.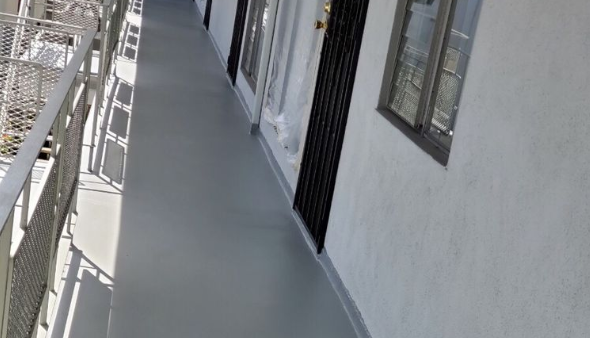 Waterproof Concrete Coatings in California: Refinish Your Deck
When decks are built, they usually aren't coated or treated with the seal needed to guard against the elements — it's up to the homeowner to take care of this step.
Waterproof coatings work wonders for both new and old decks, because they immediately begin protecting the wood fiber, keeping it dry no matter the weather. The dryer your deck stays, the less likely it will start to soften and rot. It's also much less likely it will develop cracks or splinters. Mold and mildew stay away, and the deck's structure remains strong and stable.
You can also select a product that makes your deck less slippery. American Decking & Waterproofing applies the waterproof coatings necessary to achieve these goals.
Guaranteed Satisfaction
At Competitive Pricing
We provide you with the most reasonable and competitive services and pricing and help you repair and maintain or install new exterior flooring waterproofing membrane at your apartment buildings and homes.
Decks & balcony decks, patios, porches, walkway decking, pool decks, hallways, stairs, pre-cast steps, magnesite dialto decks, and replacement all exterior flooring courtyards
Fiberglass new installation of multilayer systems and membranes. Elasticrete, Desertcrete, and Elastomeric all decks, wet coat decking repair and maintenance of all existing ones .
Free and expert quotes and competitive bids depending on scope of work and type of waterproofing surface all work guaranteed with 10 years warranty
No money upfront necessary and final payment only after full satisfaction and successful water test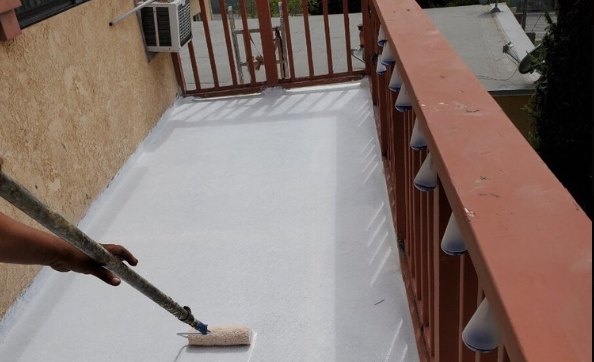 Free Leak Detection Service And Estimate
Common Waterproofing Myths Debunked
There are a number of misconceptions out there when it comes to several areas of home improvement, and one such area is waterproofing. Many people don't really understand how this process works, or don't realize the benefits it may have for several areas of the home during every season of the year.


Myth #1: It's Too Expensive
For starters, anyone claiming waterproofing is too expensive is taking a strange approach when speaking so generally – all waterproofing jobs are different, and the cost will depend on the precise needs. In many cases, discounts will be available for large enough areas.
More importantly, though, you have to consider waterproofing from a long-term standpoint. Even if the up-front cost is more than you had imagined, remember that this is an investment for decades into your future. Instead of paying thousands in water and other damages down the line, pay a smaller amount now and protect yourself from any risks here.


Myth #2: It's All the Same
On the flip side, you might assume that because waterproofing solutions worked for one area of your property, they will work for all others. But in reality, different areas may require different waterproofing solutions – you need pros like ours who are adaptable and understand the full range of waterproofing needs that may be present for a home. We can talk to you about areas that can receive similar solutions compared to those that need something unique.

Myth #3: It's Not Permanent
Finally, many people don't want to pay for waterproofing because they believe it won't last – but these folks have likely dealt with people who aren't dedicated professionals in the field, such as general handymen or landscapers. These professionals, while good at their jobs, may not have the same kinds of high-quality waterproofing solutions we do. Our technologies are both permanent and effective for waterproofing, meaning you won't be returning every few years for costly upgrades.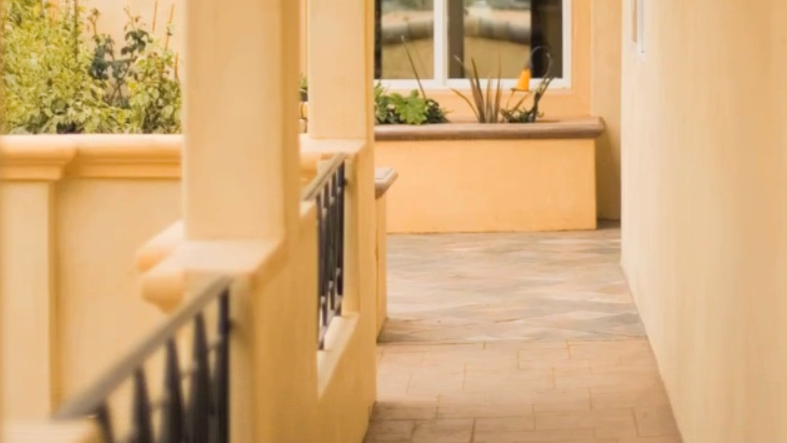 Who We Are


Southern California's Most Trusted Waterproofing Professionals
American Decking & Waterproofing Co. strives to be different in the waterproofing industry. We treat your home like it belonged to our family. That means we spend extra time during inspections. We use the highest quality waterproofing materials and only hire highly experienced, ethical installers. We are also the experts that know how to watch out for your best interests.
Our team is here for you from start to finish. With over 20 years (combined) of world-class professionalism and service, we consider it a privilege to solve all your waterproofing needs.
Call Us Today At (323) 683-4311
To See How We Can Help.
Don't Take Our Word For It
​See What Our Customers
Have To Say!

Frequently Asked Questions
Are You Licensed And Insured?
YES! Lic#1018649. This may seem like an obvious question, but unfortunately, there are many contractors in the field who simply do not have proper licensing. You want to be able to get the best work done on your home, and one of the first ways to ensure that, is to make sure the contractors you hire are licensed and insured.
Do you have references? Absolutely! This is a way to ensure that you can trust the contractors you hire is to ask for references. If the contractor is a reputable source, they will happily provide you with references for past customers so you can verify the professionalism of the contractor.
Should I waterproof a brand new deck?
Possibly. Some new woods need a couple months after installation before they are ready for waterproofing, due to the material's pores, climate conditions, and other factors. Others may need immediate sealing to stop normal wear and tear from turning into noticeable dents and dings. Contact a professional waterproofing specialist, tell them what sort of wood you have in your new deck, and they can get you a proper treatment schedule.
Contact Us Today For A

100% Free Inspection

At

(323) 683-4311
Address
1234 E California Ave St
Suite # 106,
Glendale, CA 91206


Contact
P: (323) 683-4311
@: bcd1234a2@yahoo.com

Cities We Service:
Burbank, CA
La Canada Flintridge, CA
South Pasadena, CA
Los Angeles, CA
Pasadena, CA
West Hollywood, CA
Altadena, CA
Alhambra, CA
San Marino, CA
San Gabriel, CA
​Monterey Park, CA
East Los Angeles, CA
Beverly Hills, CA
Commerce, CA
Huntington Park, CA
Hours
Monday 7:00AM-8PM
Tuesday 7:00AM-8PM
Wednesday 7:00AM-8PM
Thursday 7:00AM-8PM
Friday 7:00AM-8PM
Saturday 7:00AM-8PM
Sunday 7:00AM-6PM